My girls were elated when they heard that
Susan K. Marlow
with
Kregel Publications
had come out with a brand new series of Andi books. This time, it is with the NEW
Circle C Stepping Stones
series, a 6 book series meant to bridge the reading gap between
Circle C Beginnings
and
Circle C Adventures
, designed for readers in the 7-10 age range. We read both
Andi Saddles Up
as well as
Andi Under the Big Top
.

My eldest absolutely LOVES the Andi books and even has a few from
Circle C Milestones
. However, I knew that my horse loving middle daughter would love that she could read some of the Andi books as well. She is getting to the point where she really enjoys reading and short chapter books (with about 8 pages per chapter) that have the subject of horses is always a great way to draw her in. I was right and wrong. Some of the words were still a bit challenging at times, but we were able to work through them. In the beginning of the book it even gives you the new words you will encounter, along with their definition which helped her tremendously.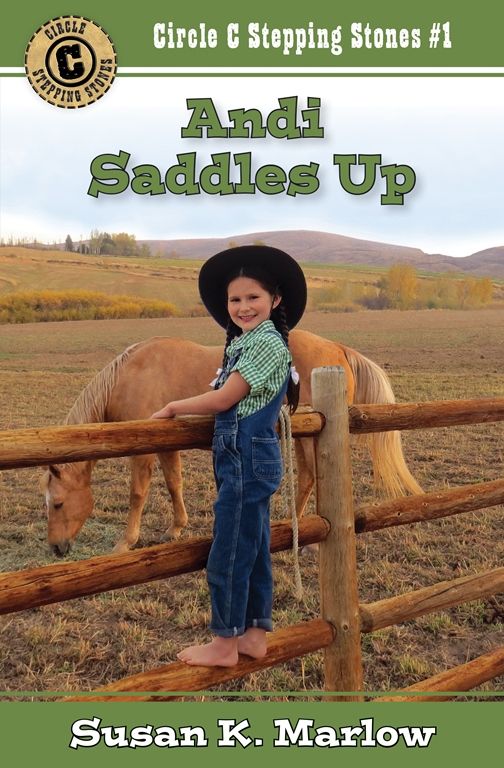 The first book,
Andi Saddles Up
, is set in the Old West time period. Andi, a 9 year old girl, wants to learn a trick ride on her 3 year old horse, Taffy now that they are both old enough to be a "real" riding pair. Her brother Chad is dead set against this. So while at her secret spot, Andi meets a new friend - Sadie. Only problem, Sadie's pa and Andi's brother Chad are in a huge disagreement over the boundaries between their ranches. The chapters end on a cliff-hanger almost every time so it builds the suspense for the next one where you just
have
to know what comes next.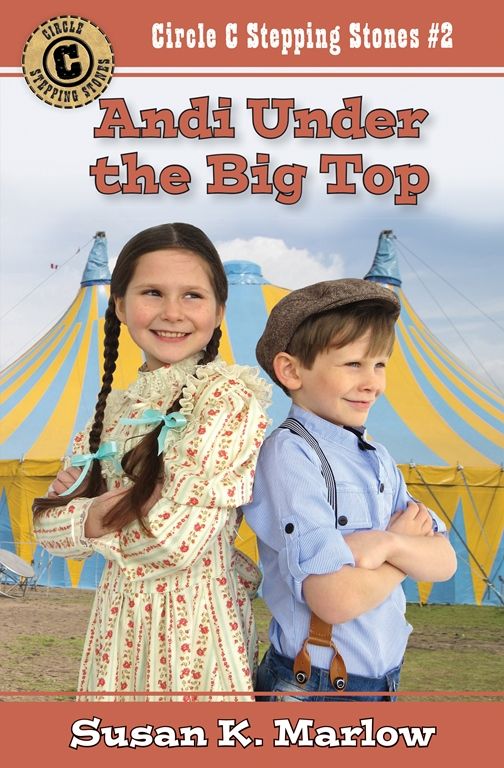 In
Andi Under the Big Top
, Andi meets a young runaway boy from the traveling circus who is stuck working with the circus and can't find his way home. This book is also set in the 1870's and Andi learns that being a part of the circus is not exactly what she had hoped or dreamed.
Coloring pages
The rest of the series will be complete by mid 2018 with 2 books releasing later this year and the following two to be released next summer. These books also come with free
coloring sheets
available online as well as a free
study guide
with activity pages. These are able to be downloaded as a PDF and are chock full of lessons on history, geography, math, reading comprehension, and even hands on activities. There's even a reading schedule that you can print out to keep you on track!
Once again,
Susan K. Marlow
, has knocked it out of the park and have captured the hearts of my horse loving girls with such wholesome faith-filled books for the whole family. I really loved how the themes of Christianity were integrated seamlessly into the story without feeling awkward or forced.
You can find both
Kregel Publications
and
Susan K. Marlow
on social media both on Twitter and Facebook:
Twitter:
Kregel Books
Facebook:
Kregel Books
Twitter:
Susan K. Marlow
Facebook:
Susan K. Marlow
Be sure to read other reviews from my fellow bloggers and reviewers by clicking the banner below.