{Affiliate Disclosure: This post does contain affiliate links. If you purchase through these links I will earn a small commission.}
We have truly enjoyed this latest review of a
hands on history
program from
Home School in the Woods
called
HISTORY Through the Ages Project Passport World History Study: Middle Ages
. I love that we can incorporate these reviews into our school day with what we are currently learning like we were able to do with this review on the
Project Passport for Middle Ages
over the past month. The hands on interactive nature of this program allowed our regular studies of the Middle Ages to be enhanced and have more in-depth learning.
So what is Project Passport? It is a project-based curriculum that can be used as a stand alone or as a supplement to your current history. We chose to use it as a supplement and enhance what we had already been studying about the Middle Ages. Since this is a downloadable product, it really has everything you need except paper, cardstock (white and colored) and some other easily available items like file folders, tape, glue, etc. We had most of what we need on hand so we were pretty ready to go from the beginning.
There are 25 "stops" included in each Project Passports and
The Middle Ages
wasn't any different. Each stop or lesson will lead you through the time period where you will meet people, see some sights, eat some food, and do a bunch of different crafts and hands-on projects including a timeline, a suitcase, and a passport -- of course -- among other fun projects. This curriculum is created for grades 3 - 8, and I used it for all of my kiddos, including my 2nd grade son. He loved it just as much as his sisters, we just had to make a few modifications so he wouldn't be overwhelmed. Each
Project Passport
will take anywhere from 8 to 12 weeks to complete, but as a supplement I think we will be able to use it for an entire year to go along with your main studies.
Coloring some of the Timeline pictures.
The first stop was a bit more "intensive" on the parent side mainly because of having to print out all the components, assembling the pieces, and going through the lesson. We actually spread it out over a few days while we enjoyed the many accessories to our Passport. All 3 of my children wanted their own of some of the items we made, but some we decided we could do all together - like the Newspaper and the Scrapbook of Sights. Printing items x3 was slightly more time consuming, but well worth the initial output to see them delving in to history all together.
We decided to do about a "stop" per week so we would talk about the lesson and read the 2-3 pages of text on one day. The next day they would work on the different piece and parts for the lesson. They would each color whatever 'sights' they were learning about that day to be added to the Timeline, work on the cookbook, or newspaper entry, make a puppet, and read the postcard to be added to the Postcard Rack. Each day isn't the same thing, but similar, except some days you were able to hear an audio piece that went along with that days "stop".
My older 2 girls were able to work on their projects for each stop mostly on their own while my son required some one on one time to have me read the detailed directions to him while he worked. And each of the
Project Passports
also come with a sheet of additional resources that are chock full of additional reading, movies, and other supplements. On stop 6 one of the activities is to build your own castle with a keep from sugar cubes (which my son is begging us to do, so come payday we'll be buying about 10 - 12 boxes of sugar cubes), so not all of the activities are writing, coloring, or pasting.
Copying out the map on their blank one
There are several other Project Passports available including their newest one about
Ancient Greece
. And Ancient Rome is in the works and should be ready to go in 2018! They also have
Ancient Egypt
as well as one called
Renaissance & Reformation
. So be sure to check them out as they seem to have one for every time period. If you want to find out more about the latest from Home School in the Woods you can find them on F
acebook
,
Pinterest
,
Google+
, and
Twitter
.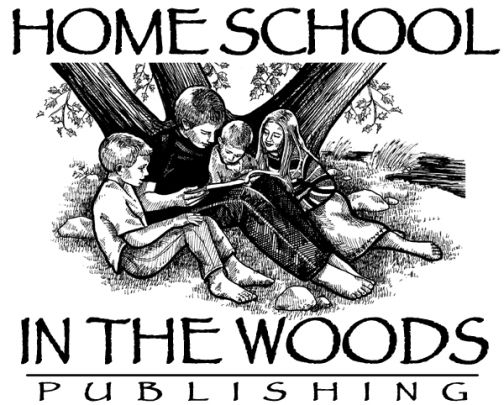 So what did my kids think about
Project Passports: The Middle Ages
? Overall, they LOVED it! My eldest really loved all the interactive parts to learning more about the Middle Ages. She also thought that after working on the projects she could remember more about what she had been studying then just doing our regular studies. As an 8th grader she was also glad that there were some parts that she could do on her own and jump a little ahead then her sister and brother. She also liked the scrapbook portion rather then having to do a lapbook, even though when she was younger she really liked her lapbooks.
My middle also loved how hands on the program is. She has even asked if we can do these regularly with our history. I'm sure that we will be adding them as we progress through our history learning, especially at a low cost of $33.95. She was also glad that their were both individual projects that could be done as well as work on things together with her siblings. She was able to be creative when decorating her 3 ring binder of the Scrapbook of Sights, but then wasn't responsible for all of the writing for some of the larger projects like the Newspaper.
Now my son's favorite part was the audio snippets for some of the stops. He also loves working on maps and such and was so happy that the passport study had those included. He will be working on the sugar cube castle next week (once I buy the cubes) and he can hardly wait!!!
Want to hear more from other reviewers on The Middle Ages or any of the other Project Passports currently available click below.